originally shared in the January 27, 2017, e-newsletter of the Presbytery of New Hope
As we celebrated the birthday of Martin Luther King, Jr., last week, I decided that I wanted to do something more than just get a little extra rest or attack extra projects around the house. In light of the meaning of this holiday, I decided to do some reading, so I pulled out a book that might help me remember the origins of this holiday.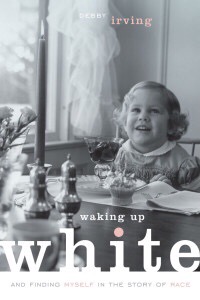 At a meeting last fall, the Co-Moderators of our PCUSA General Assembly presented everyone in attendance with a copy of Debby Irving's Waking Up White, a 2014 book that tells the story of the author's journey of understanding how she herself fits in the story of race. Through personal stories and honest reflection, Irving, a white woman, describes how she came to understand that even some of her most well-meaning actions got in the way of not only real relationships with people of different races but also the sort of deeper transformation that is necessary to address the challenges of racism in our lives, our church, and our world.
As I read Waking Up White on this MLK Day, I was challenged as I have been before and will be again to recognize the ways in which racism creeps into my life and work. I was heartened to learn that I am not alone in struggling with questions about how matters of race continue to need my attention. I appreciated learning more about how someone else had navigated these waters of learning and growth to be a deeper anti-racist presence. And I was grateful to read about some strategies that I can use to do this important work better.
The Co-Moderators who initially shared this book with me and others at my meeting are inviting the whole Presbyterian Church (USA) to join in conversations about Waking Up White in an initiative they have titled "One Church One Book." The Office of the General Assembly has prepared some resources to help the church use Waking Up White for conversations in congregational settings, including videos of the Co-Moderators discussing the book, a downloadable four-session study guide, and links to other resources. The author will also be speaking at the Progressive Youth Ministry Conference at Montreat in March.
I commend this "One Church One Book" initiative and particularly Waking Up White to you as we make our way from the remembrance of Martin Luther King, Jr.'s birthday last week to the celebration of Black History Month in February and as we claim our voice as God's church in the changing times of our world. Our Confession of Belhar puts the challenge to us quite well:
We believe that unity is, therefore, both a gift and an obligation for the church of Jesus Christ; that through the working of God's Spirit it is a binding force, yet simultaneously a reality which must be earnestly pursued and sought: one which the people of God must continually be built up to attain; [and] that this unity must become visible so that the world may believe that separation, enmity and hatred between people and groups is sin which Christ has already conquered, and accordingly that anything which threatens this unity may have no place in the church and must be resisted.
In these days, I hope and pray that we will all look for ways to have these sorts of difficult yet very important conversations in our churches so that we can work toward becoming the community of reconciliation, unity, and hope that God intends for our church.